Explore Tenerife With Us

We are a surf camp, which means we love to surf!
But Tenerife offer not just good waves, it is an amazing island with lots to discover
Amazing Island To Explore

The good news is that you don't have to do it alone. Rather than sending you off with a tour group full of people you don't know, we prefer to explore together and our knowledgeable team can show you some of the less known spots of the island.
More Than 7 Trips:

TEIDE
In this trip we escape the surf camp for an afternoon and slowly make our way through El Teide National Park. El Teide, a dormant volcano, is a huge 3,718 metres and can been seen from nearly everywhere on the island but you need to get up close to see it in its full charm. We will stop to take lots of photos along the way because Teide really is a photographer's dream. We like to think we are going to another planet because up there it feels like Mars! From June till November we finish the day off by watching the sun set from above the clouds, is the conditions let us.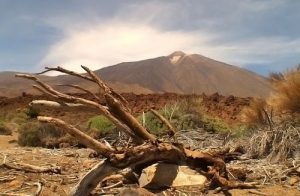 MAGIC HARBOUR
Just 20 min walking from the camp, this paradise Ocean. I perfect place to disconnect from all, and connect with you. More about it: https://www.twinfinsurfcamp.com/2017/11/13/twin-fin-surfcamp-el-balito/
KAYAK WITH DOLPHINS
How cool is all together to have the amazing experience of seeing dolphins so close and in there natural environment.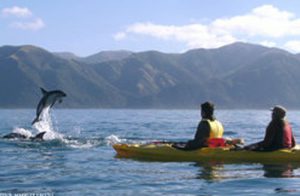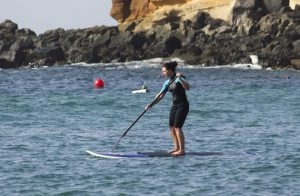 SUP-SNORKELING
One of our favorite trips! We take the SUP boards for going around enjoying the peacefulness of the ocean in the south of Tenerife, while we look for spots to do snorkeling.
HIPPIES BEACH
Sometimes trips don't have to be all about adventure and discovery, they can just be about finding a nice secluded beach and having a nice swim or relaxing with a book. That is the aim of our trip to the local Los Hippies beach; which got its name because a community of hippies live in tents and caves around the beach. The beach can only be accessed by walking around fifteen minutes over the cliffs so many people don't even know it exists and it is never crowded.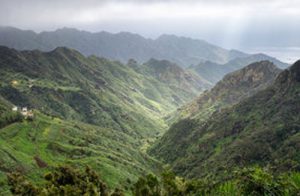 TENERIFE NORTH
Tenerife is not a huge island yet it is really diverse between the north and south of the island. We spend most of our time in the south of the island but every now and then we like a change of scenery so we pack the walking shoes and drive to the north of the island to explore the green mountains and black sand beaches.
PARAGLIDING
The best way to see Tenerife is from above! We arrange for a local paragliding company to pick you up from the camp, drive you to the top of the mountain before you JUMP and glide down taking all of the sights along the way. (90€, good price compare rest of Europe)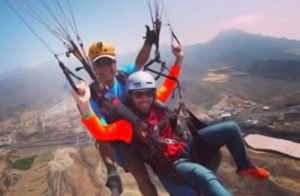 Like what you see?

BOOK YOUR PACKAGE NOW